Great Products Deserve the Best Support – We've Got the Team to Get the Job Done
Meet The Team
Growing Businesses
We've built a reputation from over 50 years of experience with our customers and manufacturers. Our sales and marketing professionals provide companies with total market coverage and product placement opportunities throughout the distribution channels.
Our team's reputation is built on a foundation of trust, loyalty and commitment:
Trust to do what's right for your business.

Loyalty

by treating you and your clients with the utmost of respect.

Commitment

to grow your business to new levels.
We help businesses achieve new standards by guiding them on what works well and bringing opportunities to the table. We go above and beyond by providing recommendations and putting the guidance into action.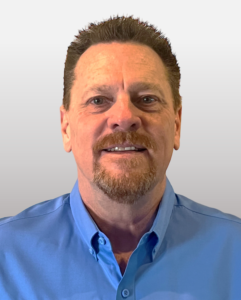 John Belzner
MANAGING PARTNER
Mesa, Arizona
(602) 339-1927
John's career in the Automotive Aftermarket began in 1983 at Checker Auto Parts while he pursued his college education. Over the next 21 years, he flourished at CSK Auto, predominantly overseeing the Merchandise Presentation Department at the Corporate Office in Phoenix. In 2003, John joined AutoXray as National Sales Manager, and when AutoXray was acquired by the SPX Corporation, he assumed the Western Regional Sales Manager role, overseeing Actron, Sunpro, AutoXray, and OTC brands.
In 2008, John embraced a new opportunity at RepWorks Marketing, playing a pivotal role in the company's growth through relationship building, territory expansion, and internal support. By 2016, he ascended to the position of managing partner, orchestrating daily operations from the Phoenix Corporate office, and overseeing the sales team in Arizona and Southern California. Additionally, John actively contributes to the company's Executive Team, making critical decisions to guide RepWorks forward.
Philip Rogovoy
MANAGING PARTNER
Portland, Oregon
(503) 803-0936
Philip received his BA in Economics and Accounting at University of California, Santa Barbara and immediately jumped into the Automotive Aftermarket. Philip's first experience in the Aftermarket was in 1982 when he went to work for Vatco Industries in Boston, MA. Philip mastered various positions in the company until he was able to work into his ideal position of National Accounts Sales Director. In 1988, he would take his sales skills to Rogovoy, Pack and Hall as a partner and salesman calling on retailers, traditional warehouse, RV, Heavy Duty, farm and AG distributors in Oregon. In 2003, Philip would continue his role with the merging of two agencies, which is now RepWorks Marketing. Along with Philip's role as Partner and Salesman, he also manages our sales team in the Pacific Northwest. Philip is a member of the company's Executive Team helping the company grow and become stronger.
Trevor Airey
Seattle, Washington
(206) 769-7440
Trevor Airey holds a Bachelor's Degree in Economics from the University of Washington and graduated near the top of his class with a Master's Degree in Organizational Leadership from Gonzaga University.
He began his career at PACCAR in 2007 as a Pricing Analyst, later advancing to Product Marketing Analyst for the Heavy Duty Trucks' Options & Accessories team. Joining Amazon's Automotive Team in 2012, Trevor managed various product categories, including Tires & Wheels, Auto Accessories, Truck Accessories, and Car Care & Chemicals, and successfully launched the Heavy Duty Truck Product Category. He also spent 2 years with the Amazon Business Team.
Afterward, he moved to Philips North America in 2019, leading the successful launch of their eCommerce efforts for Professional Medical.
In late 2021, Trevor joined RepWorks, where he now oversees the eCommerce division.
Robert Flores
ACCOUNT EXECUTIVE
Southern California
(310) 722-0842
Robert commenced his career in 1995 as a store manager for Chief Auto Parts in Southern California. In 1999, he continued his journey with CSK Auto, skillfully managing several stores in the South Bay. Transitioning to professional outside sales in 2006, he excelled as a territory sales manager, collaborating with professional customers and parts manufacturers. In 2010, Robert embraced the challenge of district manager for O'Reilly Auto Parts, gaining valuable multi-unit operational experience.
In 2012, he returned to a professional outside sales role as Regional Field Sales Manager, spearheading professional sales for O'Reilly Auto Parts in South Orange County. In July 2015, Robert embraced a new opportunity as a Salesman for RepWorks Marketing, focusing on the Southern California territory.
His profound leadership, technical product knowledge, and extensive experience in the Automotive Industry have earned Robert a solid reputation as a driven and successful professional in the Automotive Aftermarket.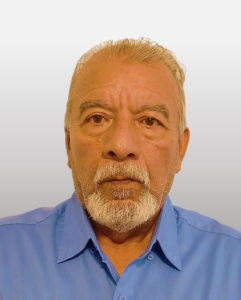 Lupe Lozano
SR. FIELD SPECIALIST / TRAINER
California
(714) 235-8659
In the early 1980s, Lupe embarked on his professional journey within the automotive industry, assuming various management roles with esteemed automotive retailers and jobbers. In 1994, he found a significant opportunity with WIX Filter Corporation, where his expertise flourished as a District Manager, overseeing multiple territories with utmost proficiency.
In 2011, Lupe ventured back into the distributor sales realm, securing a notable position as one of Metro Automotive Warehouse's outside sales managers. Recognizing his exceptional abilities and valuable experience, RepWorks eagerly welcomed Lupe into their team in December 2012. Since then, he has become an indispensable asset, playing a pivotal role in the Southern California region by providing unparalleled service and training to our overall customer base.
David Meyers
ACCOUNT EXECUTIVE
Washington, Oregon, Alaska
(503) 780-5548
David attended the Clark Park Vocational School which turned him in the direction of the automotive aftermarket. David started his career as a professional sales representative in the industry right out of school. In 1980, David worked for Vincent J. Hall Co. in Oregon servicing various automotive retailers and traditional warehouse distributors. In 1990, David would move his skills to Rogovoy and Horn and then would venture out as a Principal of Evergreen Marketing in 1997 only to come back to Rogovoy, Pack & Hall in 2000. In 2003, Rogovoy, Pack & Hall would merge into RepWorks Marketing. David is a key player for RepWorks Marketing in the Northwest region covering traditional warehouse distributors along with many heavy duty specialists. David also plays a role in helping to run the company and make critical decisions as part of the company's Executive Team.
Jim Pyle
Jim started his career in the Automotive Aftermarket right out of school in 1981 with C and L Automotive Warehouse where he worked several different capacities in the warehouse and eventually worked into an outside sales position. In 1988, Jim continued his outside sales role with Seaport Automotive Warehouse. Jim then accepted a position with Epicor in 1990 as District Manager for the Plews, Edelmann and Ideal brands. In 1991, Jim would become a member of the Solitare, Wirth & Associates agency which would then become GSWB Marketing and then finally RepWorks Marketing. Jim plays a key role with RepWorks Marketing calling on retail and warehouse distributor accounts in Northern California. Jim also plays a role in helping to run the company and make critical decisions as part of the company's Executive Team.
Cathie Sorensen
ADMINISTRATIVE ASSISTANT
Mesa, Arizona
(602) 279-1987
Cathie's administrative journey began at Control Data Corporation in Engineering and Quality Assurance. After a 10-year hiatus to raise her children, she relocated to CA, where she swiftly rose from a receptionist to Branch Administrator at Silicon Graphics. Returning to Minnesota, she excelled in various roles, from customer service to assisting managers.
In 2000, she joined Dawson, Nystrom & Raiche Sales, Inc. as Office Manager, handling day-to-day responsibilities. In 2018, Cathie pursued her dream in Arizona, rejoining the rep business with RepWorks Marketing.
Chris Bowen
ECOMMERCE SPECIALIST
Mesa, Arizona
(602) 279-1987
Chris's retail journey began in 1986 at Orchard Supply Hardware. Over 11 years, he progressed through various roles, both at stores and the corporate office. He oversaw visual merchandising, planograms, store layouts, and new store builds.
In 1997, Chris shifted to the automotive aftermarket with CSK Auto Inc. as Director of Merchandise Presentation in Phoenix. There, he transformed retail environments, earning industry recognition.
He later assumed the role of Merchandise Presentation Manager at O'Reilly's headquarters in Springfield, MO after the 2008 acquisition of CSK Auto. There, he oversaw planograms, store adjacencies, fixture design, and more.
Jocelyn Mula
ECOMMERCE SPECIALIST
Mesa, Arizona
(602) 279-1987
Jocelyn started her Automotive Aftermarket career in 1997 when she joined CSK Auto as an Administrative Assistant and was quickly promoted in 1998 to Product Category Analyst where she grew most of her automotive knowledge. In 2011, after the O'Reilly Auto acquisition, Jocelyn took her knowledge to Raleigh, NC to work for CARQUEST, Inc. as an Assistant Merchandise Manager until late 2012 when Jocelyn moved back to Arizona. In January 2014, after a short hiatus, Jocelyn joined RepWorks Marketing where she will be analyzing and creating pertinent data needed for the creation of data links, cataloging and product descriptors necessary for servicing our vendors and customers.